It's nearing that time again (June 17th in the UK and US) when Dads are expecting gifts from their favourite children and woe betide anyone who decides to buy their old man slippers rather than a 1980s Boombox or a pair of cool looking headphones! Chris Price picks his Top 5 audio gifts for Father's…
OK it's the price of a pretty decent second hand car and despite a resurgence there's still not that much vinyl around these days. But then this turntable does look absolutely stunning – and so it should do for just…
Picking Father's Day gifts can be a bit of a nightmare. What do you buy a man who already has his favourite pipe and slippers, and has watched last year's complete Sharpe DVD box-set back-to-back? But it doesn't always have…
Scalextric are set to release a Toy Story themed 1:64 scale circuit, just in time for Father's Day and the upcoming release of Disney-Pixar's Toy Story 3 animated movie. Recreating the classic "Falling with style" van chase scene from the…

It's getting closer and closer to Father's Day, so if you haven't as yet bought something for the man who was too silly to pop protection on, then why not consider these slightly silly novelty gadgets?
1.) USB Pole Dancer. Whether your 'pa works in the daily 9-5 grind in an office cubicle, or drives a cab for a living (no doubt your place of conceivement), there's sure to be a place where he can plonk this USB pole dancer. It's only £29.95, but before you buy, feast your eyes on the vid we made of it a few months back and consequently almost got us banned from YouTube…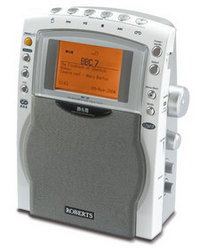 It's Fathers Day on 17th June, and for once, you owe it to your old man to be a bit more imaginative than just buying the same aftershave you got him last year. How? Well, by slavishly following suggestions from an internet technology blog, of course.