The popularity of online dating has reached greater heights. In fact, a 2019 study published by Stanford University found that most couples meet each other online. The study also learned that the percentage of meeting new people through mutual friends declined abruptly. Meanwhile, meeting another person online started to increase. Because of online dating…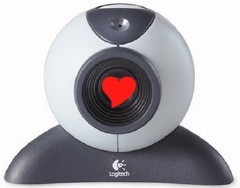 The dating and friendship web site makefriendsonline.com has discovered that only men are really interested in video chat via a webcam.
When the site asked its members if they'd like a Video Chat option, 75% of men were eager to try it out, while only 44% of women liked the idea.
The UK-based dating and friendship site, MakeFriendsOnline.com, has boasted its one-millionth member, having had membership growth of 40% in the past year. The site was launched in 2000 by two school friends hoping to meet new people, and has an…
Appealing to the superficial nature that everyone has when it comes to dating (or so says Jason Pellegrino) is the new Internet dating site HotEnough.org. HotEnough.org is for "fit, good-looking" people only, and only those who score at least 8…
Seems that companies are all too happy to reveal the bizarre nature of some of their customers or users. Last week BT revealed its top 10 quirky consumer helpdesk calls, and now dating website SnogLondon.com (what, all of it?) has…