Despite my slightly negative perception of mobile games, this seems to be good news. T-Mobile has announced today that its customers will get full, free mobile games, in exchange for watching some adverts.
The first game to be available is Poker Million II, which is playable if customers watch two full-screen ads before and two full-screen ads after the game. The client software automatically detects which games will be compatible for your device, and won't offer you anything you can't play.
Vivendi Games Mobile has thrown out a few teaser shots of their latest cellular adventure, the Bourne Conspiracy…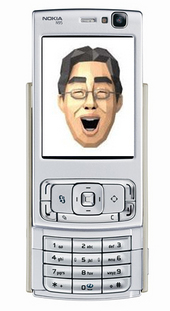 Tsk, those brainy professors aren't content to have their mugs slapped on the front of one company's games. Japanese boffin Dr. Kawashima is famous as the face of Nintendo's first DS brain training game, 'Brain Training from Dr. Kawashima'. However, he's now hopped into bed with a different publisher.
UK mobile operator Orange says music downloads and mobile TV are booming, along with picture messaging, texting and mobile internet usage. The claims come out of Orange's second Digital Media Index – a report of how its customers are using their phones.
Nokia has announced that its Nokia N81 8GB mobile is now shipping, alongside the slightly runtier N81 (and really, if you're going to buy a top-spec music phone, you want the 8GB version…).
The N81 8GB has an unsubsidised price of 430 Euros (about £300). Normally, I'd ignore that, given that operators generally slash a huge chunk of that price for contract users. However, the N81 has been controversially missed out of some operators' Christmas handset lineups, meaning that for some networks, you'll have to pay the unsubsidised price to get one.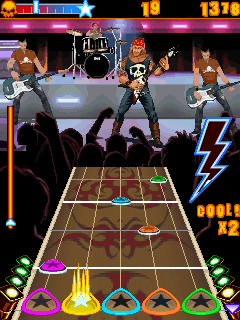 Guitar Hero! Rawk! You should see my hot riffs. But surely it's one console game that'll never get converted to run on mobile phones…
But no. Mobile games publisher Gameloft hasn't got the official Guitar Hero licence, but it has released a mobile game called Guitar Legend that uses the same core gameplay. So it's all about pressing buttons according to notes travelling towards you on a guitar neck.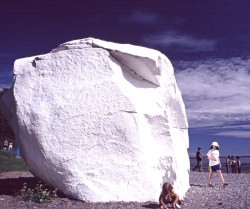 Later this year, Nokia is having its second crack at the mobile gaming market with a relaunch of N-Gage. However, rather than being a standalone gaming handset, this time it'll be a mobile gaming platform that runs across a bunch of Nokia's Series 60 phones.
Want something to do on the train home tonight? How about spending 20 minutes playing a game that involves sliding furry balls around? No, not the one that got you arrested last year, a different one. Chuzzle Mobile.
Mobile gaming is about more than Snake and Tetris. Really, it is. There are some amazing mobile games out there, and not all of them are based on existing console games.