Tag:
The Carphone Warehouse
Normally we leave the floral and pink products up to our friends at Shiny Shiny, but I know some women read this site, and I'm sure some male readers would be interested in this phone which has apparently taken inspiration straight from the catwalk.
The S500i has been out for a while, but Sony Ericsson felt the need to cover it in flowers and call it 'limited edition'. Featuring a 2.0-megapixel camera with 4x digital zoom, Sony Ericsson claims you can access websites easily, and even email and blog. PlayNow is thrown in as well, giving you music file and ringtone downloads.
Available exclusively at The Carphone…
Following a 'radical' review, DSGi retail group which operates Curry, Currys.digital and PC World stores here in the UK, is set to close 77 of its high street Currys.Digital (formerly known as Dixons) stores. The 100 remaining shops will be trialling new formats later in the year and rethinking the product lines they have in stock.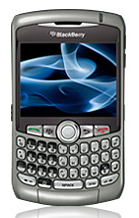 The Carphone Warehouse stocks mobile phones other than the iPhone, remember? I know it's hard, but cast your minds back to when they were none for stocking all manner of handsets, and not just the Apple mobile. Remember the BlackBerry Curve 8310? You better, as The Carphone Warehouse has some exciting news for potential buyers of this smartphone.
They've just selected Telmap…