A man has been arrested in connection with an attack on the personal website of Kiss bassist Gene Simmons. 24-year-old Kevin George Poe was arrested yesterday in Connecticut, believed to be a member of the hacking collective Anonymous, and was…
A single website could be set to host all UK radio stations by early 2010.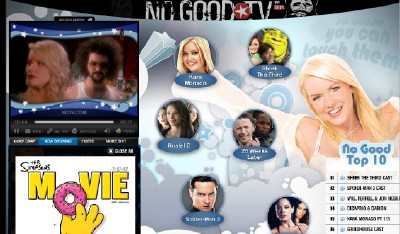 Everyone wants a piece of the web video action right now, thanks to the growth of YouTube, and the emergence of innovative online TV startups like Joost and Babelgum.
Poor Syd. He was the frontman of Pink Floyd in their heyday (i.e. before Your Dad liked them), but fried his brains so spectacularly on DRUQS that he ended up booted out of the band, and eventually settled down to…