Nokia Lumia 1020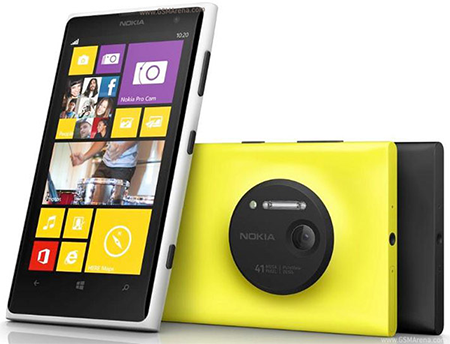 The latest entrant into the camera phone arena is the Nokia
Lumia 1020 - which has an astonishing 41 megapixel camera, generating
massive 7152 x 5368 pixels images.

Being a Nokia, it also comes with an excellent Carl Zeiss lens, and can also
shoot video in 1080p at 30fps.

There's also some nice bonus features, including face detection, geo-tagging
and dual capture - so you can take a photo with the main camera, and the
1.2 megapixel front-facing camera simultaneously.

The only downside is something more fundamental: It runs Windows Phone
8. Whilst this may not be a bad thing per-se, it does mean that for other
phone functions, there's going to be less apps available compared to the likes
of iPhone and Android.
Share
There's an arms race going on between phone manufacturers. Every few months we see Nokia, Samsung or Sony announce a new phone with a camera of an even more mind-boggling number of megapixels. But which camera phone is right for you? Here's a rundown of some of the current top contenders.
CHECK OUT OUR LATEST 360 VIDEO WITH THE KODAK PIXPRO BELOW