Forza Motorsport 5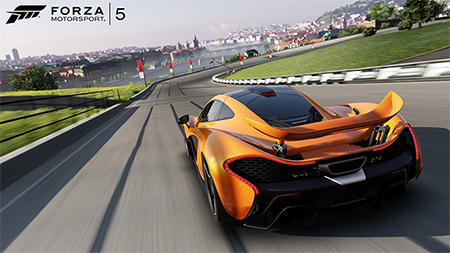 Gran Turismo 6 is due on the PS3 (and NOT the PS4) in December
after years of waiting - though it looks as though Forza Motorsport 5 could eclipse
it's lesser powered rival.

There's lots in there - 141 cars from over 49 manufacturers, and at least seven
different tracks - including Britain's own Silverstone circuit. And as a next gen title,
it's going to look great in the process.

Plus there's one thing that GT6 won't have: the power of Top Gear. Not only do
Clarkson, May and Hammond lend their voices to the game, but The Stig
is in there too, and players can race on iconic Top Gear track.
Share
Last week we featured some of the forthcoming PS4 titles we're looking forward to playing – now it's the turn of the Xbox One, which is also only weeks away. Here's our pick of five titles to look out for.
CHECK OUT OUR LATEST 360 VIDEO WITH THE KODAK PIXPRO BELOW