Watch Dogs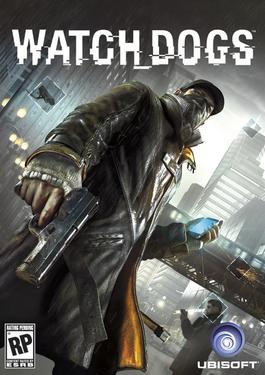 This had to top the list as Watch Dogs has been highly sought
after since we first saw the trailer what seems like a lifetime ago. Frustratingly
it's now been delayed into the early part of next year - but like whisky, game
development gets better with time (er, just don't ask Duke Nukem Forever).

If you've somehow managed to miss it, the game is an open-world game built
around themes of surveillance and hacking, which makes it seem exactly right
for our time (I wonder if Edward Snowden will be picking it up if it gets released
in Russia?). The hacking is used to control events in games - for example, you
can mess with traffic lights to make cars collide.

Perhaps most intriguing of all is the online multiplayer functions. The game will,
on occasion, just silently add a second player to your game - whilst you still think
you're playing single player. The second player, who will know that it's multiplayer
will have to hunt you down and hack some data from your phone - and if discovered
it becomes about who will kill who first. Then you'll seamlessly return to your single
player game. I can't wait to see how it works in practice.
Share
We're now less than a month away from the release of the PS4, and I hope understandably, we're getting very excited. So here's a selection of the six games we're looking forward to the most. Don't worry Xbox fans – we'll be putting together a similar list for Microsoft's console soon!
CHECK OUT OUR LATEST 360 VIDEO WITH THE KODAK PIXPRO BELOW