Bill Gates – Microsoft - $61 billion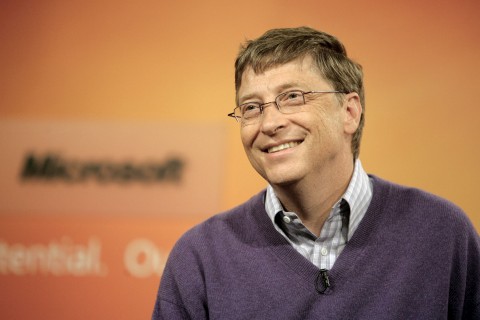 Mr Microsoft is not only the richest man in tech, but the second richest
man on the planet. Building his bucks with Microsoft and the Windows OS, the 56
year-old's fortune is now a diverse catalogue including private equity, bonds and
stocks such as Ecolab and Mexican broadcaster Televisa. Just one-fourth of his net
worth is now held in Microsoft.  Bill Gates is also one of the most philanthropic with
his money, having given away $28 billion with his wife as part of the  Bill &
Melinda Gates Foundation. Forget computer viruses; Gates is looking to rid
the world of real diseases now. His donations to polio research saw India have
its first ever polio-free year last year. Well done, Bill!
Share
As if the fact was ever in any doubt, there's plenty of green to be made in technology, as proved by the stratospheric heights hit by the Facebook IPO, seeing the company valued at $104 billion. From bedroom start-up to stock market starlets, chips and wires, software and apps are big business.
But who's making the truly big bucks? Click below to find technology's 10 richest people, and the source of their enviable wealth.
CHECK OUT OUR LATEST 360 VIDEO WITH THE KODAK PIXPRO BELOW