HP's laptop and desktop PCs division gets the chop
Share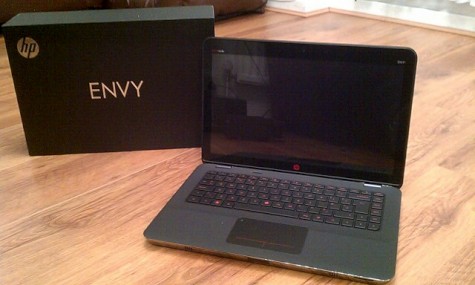 They're dropping like flies! First we reveal that HP are to ditch support for the webOS mobile platform they'd acquired little more than a year ago, and now in a total shock move the company are also looking to sell off its Personal Systems Group, responsible for their laptop and desktop computers.
Revealed in the company's latest earnings report, HP stated that "Personal Systems Group (PSG) revenue declined 3 per cent year over year with a 5.9 per cent operating margin,"but that "PSG remains the PC market leader in terms of units, revenue and profit share."
It looks as though HP will now focus on B2B and investments in the public sector rather than consumer projects.
"The exploration of alternatives for PSG demonstrates our commitment to enhancing shareholder value and sharpening our strategic and financial focus," said Léo Apotheker, HP president and CEO.
"In March we outlined a strategy for HP, built on cloud, solutions and software to address the changing requirements of our customers, shaped heavily by secular market trends that are redefining how technology is consumed and deployed. Since then, we have observed the acceleration of these market trends, which has led us to evaluate additional steps to transform HP to meet emerging opportunities.
HP are now rumoured to be entering into a $10 billion deal to buy software company Autonomy Corporation.
"We believe the acquisition of Autonomy, combined with the exploration of alternatives for PSG, would allow HP to more effectively compete and better execute its focused strategy," continued Apotheker.
"We believe exploring alternatives for PSG could enhance its performance, allow it to more effectively compete and provide greater value for HP shareholders. PSG is a world-class scale business with a leading market share position and a highly effective supply chain and broad reach and go-to-market capabilities. We believe there are alternatives that could afford PSG more autonomy and flexibility to make strategic investment decisions to better position the business for its customers, partners and employees."
Strategic alternatives for the firm could include a greater separation of HP's consumer and enterprise divisions, with the aim for a possible Google/Motorola style buyout further down the line.
HP have estimated a 12-18 month transitional period is to follow.
For latest tech stories go to TechDigest.tv