HTC Desire Z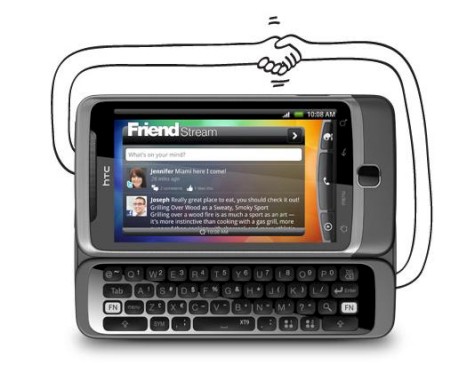 The HTC Desire Z was only just announced a few weeks back, but it's
already one of most hotly anticipated phones of the year. Running Android 2.2 and the
new HTC Sense overlay, it has a 3.7 inch touchscreen, 5MP camera with flash and
720p HD recording capabilities.. Expect it to sell for around £430 when it hits shops
 on October 11th of this year.
Share
Palm have announced that their Pixi Plus handset will now be available on Pay As You Go deals through O2 stores. You'll be able to pick up the handset for £109.99 in O2 stores, who will also throw in a limited edition artistic back cover, worth £29.99. The handset is still available free with O2 as part of a £25 a month contract.
With the award-winning webOS platform and a neat QWERTY keyboard, big things were expected of Palms Pixi Plus, but it's so far failed to catch the attention of the UK public in any major way. Perhaps this cheap-as-chips SIM-free option will spark renewed interest in the handset.
We recently compiled our ten favourite QWERTY keyboard phones, in which the Palm Pixi Plus made an appearance. You can check out how it rated by clicking here, or checking it out in our run down below.
CHECK OUT OUR LATEST 360 VIDEO WITH THE KODAK PIXPRO BELOW