HTC Desire Z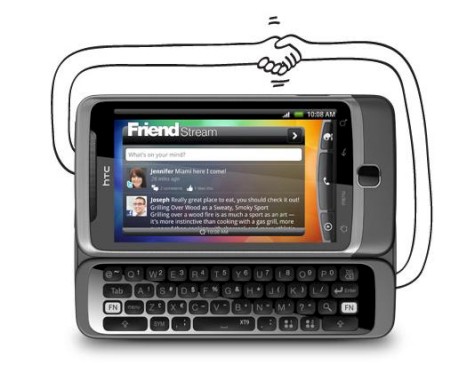 The HTC Desire Z was only just announced a few weeks back, but it's
already one of most hotly anticipated phones of the year. Running Android 2.2 and the
new HTC Sense overlay, it has a 3.7 inch touchscreen, 5MP camera with flash and
720p HD recording capabilities.. Expect it to sell for around £430 when it hits shops
 on October 11th of this year.
Share
This month saw the high profile launches of two QWERTY keyboard packing smartphones from both Nokia and HTC. Nokia threw out the E7 slider, while HTC crammed a hardware keyboard into their lush Desire Z handset.
With so many phones flaunting impressive touchscreen keyboards, you'd be forgiven for thinking QWERTY handsets are old hat these days. However, there are still loads of great hardware keyboard phones out there, with a plenty more still waiting in the wings.
Here's a run down of ten of the best QWERTY phones available now, or in the very near future.