Sygic unveils Mobile Maps for Android OS
Share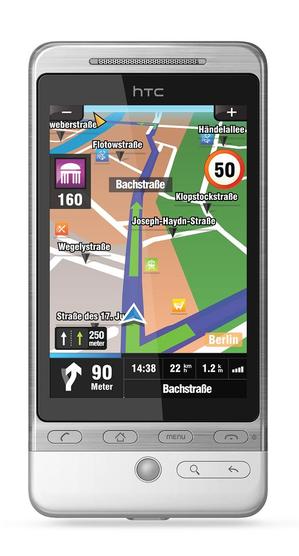 Sygic has launched Mobile Maps, a turn-by-turn voice guided navigation software for phones running Google's Android operating system.
Mobile Maps supports 44 countries across Europe including the United Kingdom and Ireland – the application can be purchased directly from the Sygic online store and is priced at €79.99 for all European customers. Further apps are available with maps of North America, Australia and New Zealand.
The online store features Sygic Mobile Maps for Android, Symbian and Windows Mobile phones, as well as links to the iTunes application store for iPhone users.
Sygic is also offering readers of Tech Digest ten per cent off the purchase price when ordering online – readers need to enter EARLY380272 to receive this discount.
Product features & benefits include:
* latest maps included on-board
* crisp-clear catchy graphic interface
* smooth map movement
* quick destination input options
* high speed of route calculation
* instant re-routing in case of a missed turn
* rotation sensor for automatic switching between landscape/portrait operation
* 20 local language options
* automatic return to the app and updated route after a phone call
* personal settings of the main screen information bar
* automatic or manual day/night view
* safety features, including lane assistance, speed limit indication, safety cameras
* preview of the route and turn instructions list for planning journeys
* thousands of points of interest (POI)
* selection between car and bicycle modes for optimum route calculation
RELATED STORIES:
Google Android phone review round up
Spotify application on Google Android
For latest tech stories go to TechDigest.tv