Share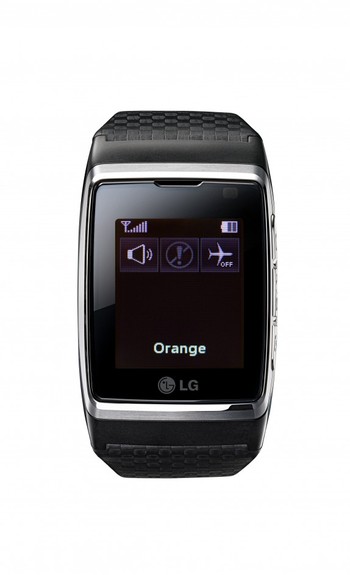 Orange has announced that the LG Touchscreen Watchphone (LG-GD910)
will go on sale in the UK in its Bond Street Station store from Thursday, 27th August.
Available for a limited time only, consumers will be able to purchase one of the 'must have gadgets' of the year for a whopping £500 (but less than the £1000 initially predicted!)
Available on a first-come-first-serve basis, and one device per customer to those who arrive in person at the store, the handmade 3G+ watchphone boasts scratch resistant touch-screen interface, in-built speaker and MP3/AAC player.
The combination of voice activated commands, VGA camera and Bluetooth technology are provided for voice or video calls. Just turn your wrist and talk away. Whether it's really worth £500 is another matter, but you'll certainly have something to talk about at parties if nothing else.

Orange
See Georgia's review here from MWC 2008:
Related posts:
LG Watchphone to cost £1000
LG Watchphone to launch on Orange next month
CHECK OUT OUR LATEST 360 VIDEO WITH THE KODAK PIXPRO BELOW