Tag:
world mobile congress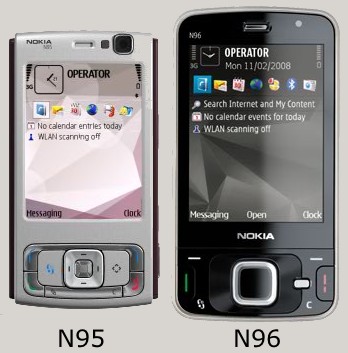 With Nokia finally announcing the N96, it's time to take a look at what new features they've added since the N95.
Dimensions
Boring but necessary are dimensions. The N96 isn't going to take up much more room in your pocket than the N95 — it's marginally bigger and slightly heavier, but we'll forgive that for the extra features.