Sony is planning to clone Nintendo's Wiimote, astonishingly, with a two-piece motion controller for PlayStation3 almost ready to be unveiled – and the DualShock3 isn't even out in Europe yet.
The PS3 concept currently resembles a traditional PlayStation controller, only with the ability to snap apart into two pieces – each with a motion-detecting accelerometer inside it, just like the popular wavy Wii controller…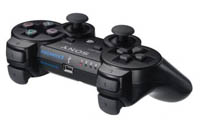 At last night's Tokyo Game Show, Sony Japan's head man Kaz Hirai surprised precisely no one by revealing DualShock 3 – the rumbling version of the PlayStation3's SIXAXIS controller.
Looking exactly the same as PS3's existing controller only feeling substantially heavier…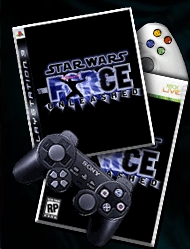 Having settled its legal dispute with Immersion Corporation, it stands to reason that sometime soon, Sony will make a new version of its Sixaxis joypad, with the rumble feature restored.