For today's little nugget of space news, we turn our eyes away from the red planet to one a bit smaller, darker and colder: Pluto…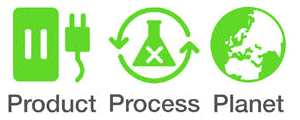 Sony Europe has just recommitted itself to lessening its environmental impact, with the introduction of the "Product, Process and Planet" initiative.
The "Product" part of the initiative relates to Sony's efforts to make its consumer electronics goods more environmentally friendly.
TV products currently account for around 76% of Sony's overall CO2 emissions, but the company has reduced the power consumption of its LCD TVs, and in recognition of this was awarded the Sustainable Energy Europe Award by the European Commission and the EISA Green TV Award last year.