mg style="margin:5px; float: left;"alt="heineken-beer-MP3-player.jpg" src="https://www.techdigest.tv/heineken-beer-MP3-player.jpg" width="99" height="328" />With 128MB, 256MB, 51<2MB, 1GB, 2GB, and 4GB memory capacities, Dutch boozehounds can go nuts with the lairy beer-fuelled rock.
The MP-400 from…
Virtual worlds thrive on money, after all, it's what keeps the servers running, and the gamers happy. But how does a company create revenue, through sales of virtual goods? How can this sector continue to grow, when sites like Facebook have seen free gifts application hacks made available, so paid-for gifts are no longer necessary?
These questions, and more, are due to be asked in the upcoming panel, where the Senior Editor at Harvard Business Review, Paul Hemp, Professor Michael Hulme from the Centre for Study of Media, Technology & Culture, David Orban CEO of Questar, Mat Small, CEO and Founder of Millions of Us, and Peter Edward, Director at Home Platform Group for Sony Computer Entertainment will attempt to answer this questions.
Adam Pasick is once again moderating this panel, and asks Peter from SCEE about their virtual goods use within the Home Platform. He explains that virtual goods allow you to decorate your avatar, show your…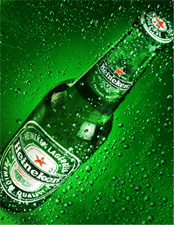 This panel is once again moderated by Adam Pasick, Reuters Bureau Chief at Second Life, and features Daan Josephus Jitta, Direct Channels and Innovation, at ABN AMRO, and Marco van Veen, Manager, Web, Innovation & Collaboration Center, for Heineken.
Marco van Veen takes the stage first, and begins by admitting they don't have a virtual world, however they are looking at featuring in virtual worlds, through advertising. Obviously being a beer manufacturer, he says they still have a responsibility to ensure minors aren't targeted by their…