I just saw this over on Wired and new IO9 contributor Lisa's blog, Tokyo Mango, and thought of you. Yes, all of you!
It's a Gundam mobile phone, complete…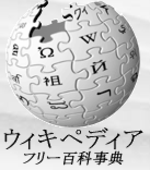 Last night I thought Kim Jong-Il's comment boasting that he was an 'internet expert' was one of the best quotes that's come out of this Korea/Japan Week we're having here at Tech Digest, but I've discovered something even better, courtesy of Tokyo Mango, Japanese expert.
It appears that Japanese government bureaucrats may be the most obsessed Gundam fans in the world, as an internal investigation in the agriculture ministry has uncovered six staff members spend most of their time editing Gundam entries on Wikipedia rather than working on farming issues. They…
Those unfamiliar with Gundam merchandise may be shocked to learn this t-shirt will set you back £830/$1,690, but that's fairly cheap for a piece of Gundam merch, believe it or not…