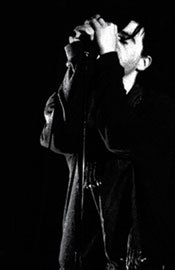 We mentioned last year that The Charlatans were planning to give away their latest album – and now the details have been confirmed.
Those big bands can't stop giving music away, now they've got the bug. We already knew that The Charlatans were planning to give their new album away with UK radio station XFM, but they're kicking off with their new single 'You Cross My Path', which is available as a 256kbps MP3 download here.
Meanwhile, the freshly reformed Verve are also at it, teaming up with NME.com to give away, ahem, a 14-minute jam from their first session back in the recording studio.
Cor, and indeed, crumbs. It's a heady day for UK music fans. Not only are Radiohead letting fans set the price of downloading their new album, but now The Charlatans have announced plans to give away their new album as a free download via XFM.