Apple have been asked to rewrite and republish their court-ordered apology to Samsung after their first half-hearted attempt was deemed unacceptable and "non-compliant" by a UK court. Having lost an infringement case relating to Apple's accusation that the Samsung Galaxy…
You have to love the occasionally maverick decisions handed out by US judges.
Some crazed lawmaker out in Florida has ordered a gang of unruly youths to apologise to their victim via a YouTube video, after they chucked "soda pop" at a drive-through junk food joint waitress.
Unsuspecting Taco Bell employee Jessica Ceponis…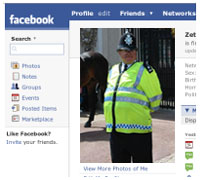 In a move that should stop the New York lawyers harassing it so much, work-friend sex-finding network Facebook has promised to deal with all serious complaints within 24 hours.
This comes after the New York Attorney General's office set up a Facebook sting operation…