Kiefer "Jack Bauer" Sutherland isn't the sort of person you'd expect to have a passion for baking. But in this latest promo video for Acer's S5 ultrabook, the TV hard-man discovers his softer, culinary inspired, cupcake crafting side. It's the…
LOVEFiLM have signed a multi-year deal that will see their Instant members gain exclusive streaming access to top Twentieth Century Fox shows, as well as some of the summer's biggest blockbusters from the studio. From July, shows like Sons of…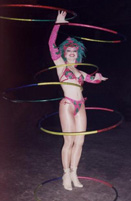 Killer this, killer that, blah blah blah this site will kill off that site, aren't we all getting a bit sick of these murderous new sites and products? Still, it's Halloween, so a good time to report on a potential YouTube 'killer', Hulu.
From today, the site being backed by NBC Universal and News Corp., will begin a private beta, featuring content from Sony Pictures Television, and Metro-Goldwyn-Mayer Studios Inc. When it fully launches, it'll be free to viewers, with revenue being made through advertising on the 90-odd TV shows. Big-name shows such as Heroes, House, 24 and The Simpsons will be featured alongside retro throw-backs like Miami Vice and…

The launch of a new bar in London has got the whole of Shiny Towers in a tizz, not just because it's literally down the road from our offices and we're renowned cocktail-supping gals, but because it promises to be not just London's most technologically-advanced bar, but possibly the world's too.
It's reportedly the first bar in the world with a fully-interactive interior, where customers can control projected images on every wall, choosing between 'dot matrix sci-fi chic, crashing sea surroundings, Californian desert scenery', or even your own images and videos. If you fancy getting even more involved with the interior decoration, you can play with the interactive virtual Koi Carp, or dance and watch your thermal shadows on the walls replicating every shape being thrown…

– Us Brits are a wasteful bunch, with 855,000 mobile phones being dropped into the toilet each year. Yes, our tariff plans really are shit.
– Today in NYC at the Pac-Man World Championships, Microsoft are due to announce something 'big' and 'Pac-Man-related'. Probably a 360 Live remake or something, sigh.
– The average Brit…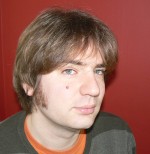 Stuart Dredge writes…
There's no shortage of big firms trying to sell us video downloads, including Apple and Microsoft. In theory, they should be pushing at an open door. Faster broadband connections are more widespread, devices like Apple TV make it easy to watch these downloads on our proper TVs, and more people have video iPods or PMPs to watch these vids on the go, too.
Well, almost any. Blinkx Remote is a new service that helps you find full-length TV shows online. You can search by series and episode to watch shows including Doctor Who, 24, South Park and, er, Dora The Explorer. Check Techscape for the full story.
It's great fun when media moguls go to war. Well, great fun for everyone except us consumers. At least, that's the case in the current stand-off between Virgin Media and BSkyB, where a squabble over how much Virgin should pay…
Jack's watch is pretty important to him. After all, how else would he know when it's nearly the end of an episode, and thus time to expect a shocking plot twist? If you've been ogling the watch worn by Jack…