Spoink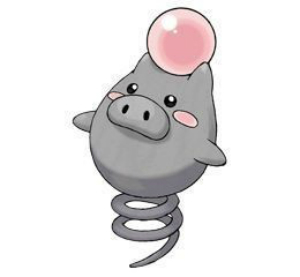 What do you get when you cross a pig with a spring? A Pokemon,
of course. Spoink was introduced in the Gold/Silver era in the year 2000 and… well,
was pretty much useless. But funny to look at.

Whilst Spoink may not put up much of a fight until it evolves into Grunpig, it could
certainly give Luigi a run for his money when it comes to "jumping slightly higher
than average".
Share
As we patiently wait for the next iteration of the Smash Bros franchise, which will be appearing next year on both 3DS and WiiU, I can't help but wonder if there's any more characters they can add? With each iteration, we've come to expect new characters… but haven't Nintendo exhausted everyone they could possibly add? We've got Megaman, but who's left who Nintendo can possibly add to the game? Read on five picks of who could appear.
CHECK OUT OUR LATEST 360 VIDEO WITH THE KODAK PIXPRO BELOW