Gunner Z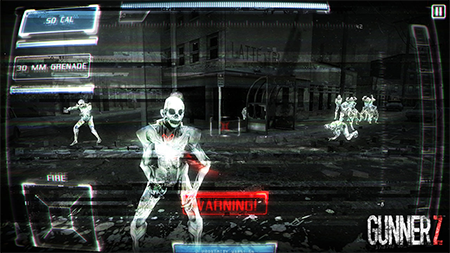 Gunner Z is the hot new iPad game of the moment. Bringing
almost console levels of polish to the iPad gaming experience, you're tasked
with taking on an undead army - who, crucially, aren't zombies but something
a bit cleverer than that.

To do this, you must operate a number of heavy military vehicles - including
tanks and aerial drones - each customisable with weapons upgrades and the like.

Inevitably, the game though free does include micropayments to unlock
upgrades. There's also support of iCloud (for sharing saves), online leaderboards
and even Twitch-style Everyplay functionality.
Share
There's no surprise that the 3DS and PS Vita are struggling to compete with mobile gaming – why be stuck squinting when you can game on the iPad's gloriously massive 9.7″ screen? There's lots of great games that are free too – and here's our pick of ten of the best.
CHECK OUT OUR LATEST 360 VIDEO WITH THE KODAK PIXPRO BELOW