Q&A: Claire L Brown, author of 'Draco; Homecoming', on self publishing her first novel as an eBook
Share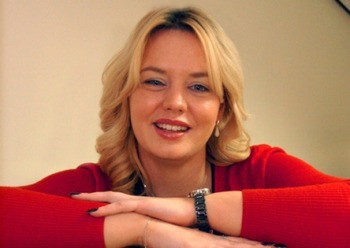 Tech Digest eBook Self Publishing Season – Claire L Brown Q&A
Sunderland-born Claire L Brown is a BA Hons Graduate in Media with American History from Sunderland University. After attending Western Washington State University and spending several years working for the Fire and Rescue service in her native North East Claire now writes fantasy and thriller novels, with her first eBook 'Draco; Homecoming' releasing in December 2013.
What originally drew you towards the self-publishing route?
I lost my father in 2011 after a long illness and it changed a lot of things for me.  I took a look at my life and decided it was time to start really working on what I wanted to do because I don't want to have any regrets. 
I had previously tried traditional publishing roots but these weren't working for me so I wanted to find a way that suited my needs.   That's when I saw the link on Amazon to Kindle Direct Publishing, reading the site made me think this was a great route for me to take. 
I've used the web since early 2000 to get feedback on my writing as I worked on my style and worked out the genres I work best in.  I would use writers groups and websites to circulate my work for free and get feedback from other writers and readers.  I always thought this was one of the best ways to go as you got more in depth feedback from your audience directly. 
As the web has grown in terms of social media and blogging it's become easier to access your audience and promote your work if you have the time and the drive to do it. 
 
Had you any experience with major print publishers before finding success through Kindle?
I have applied to publishing houses across the UK and US a number of times with different works over a number of years. 
This method has traditionally been the only way in to the industry, but to me it relies a great deal on luck, you have to find the right agent or publisher who represents similar material to your, who lists are open to taking on new material and who likes your work.  Getting all these four elements in one go is extremely hard.  Sometimes the knock backs can be disheartening but if you strongly believe that this is what you want to do, you take on board any feedback and move on. 
Taking the self-publishing route allows you more control over your work and its marketing. You're going directly to the audience and giving them the opportunity to decide whether they want to read your work, if they choose to buy or download after reading a sample that's all the affirmation you need instead of relying on one person who gets bombarded with thousands of manuscripts to choose from. 
 
What do you consider the main benefit of Kindle Direct Publishing?
I find Kindle Direct Publishing has opened up the world of publishing to me. I'm in control of my work, how it looks, how's it's marketed and it offers me the feedback from readers that you wouldn't usually get through traditional routes 
My connection with the readers is also well established through the author's page so they can find out about me, about what projects are coming up and can even follow me on Twitter if they want to.  It makes me accessible to them and them to me which creates a great marketing opportunity and a great way to get feedback.  The author doesn't have to be anonymous if someone likes my work they can tell me directly and if they don't they can tell me what they don't like which in turn assists me in producing better work. 
It also allows me to make my novels available worldwide if I choose so my potential isn't limited to a locally based audience. 
 
Are there any limitations to Kindle Direct Publishing?
I don't think of them as limitations, I think it's more about the learning curve.  With this being a new way of publishing you are bound to come across hurdles in the first instance as you would with anything new.  It takes time to understand the system and how to use it. 
I think as more writers start self-publishing the more advice will be out there and the more the system will improve over time.  As a new writer coming in to using the Kindle Direct Publishing programme it's about learning how to use it to your own best advantage, that might take a while but you can still have your work out there as you are learning.
 
What challenges face those looking to self-publish their first eBook?
It's all about firsts which can be very daunting.  You have to be your own editor, publisher and marketing.  You have to prepare well, make sure your book is ready and is the best it can be.  Unless you employ an editor you're on your own in getting the words and the layout right.  You have to have your synopsis ready for the site and you have to remember this is what will sell your book, you need to consider the artwork as this will be a major attraction to the reader, if you're not artistic you need to find a cover artist.  
I found that using the advice on the Kindle Direct Publishing site and also using writing support groups steered me in the right direction.  Also, I was able to find a great cover artist through Twitter and even though we are in completely different countries we were able to work really well together on developing a cover that was suitable for Kindle. 
The biggest challenge for me is marketing yourself you have to be the promoter of your own work, if you want to be a success you can't just sit back and expect people to find your work you have to get out there and find ways to tell them it's there. 
 
Can a successful author make a living solely through Kindle self-publishing?
As a new writer probably not in the initial stages, it takes a while to promote your book and start building a reputation.  If you plan to publish more than one book then in time if you can build up a strong following you could possibly earn enough from Kindle sales solely.
For myself right now, I still work a 'day' job to support myself as I build my reputation and sales through marketing using social media but I hope in the future this will change so that I can work solely on my writing career. 
 
Is your eBook also in print? If so, how did the process of getting the book in print compare to your experiences with Kindle self-publishing?
Currently due to the cost of publishing a hard copy book I haven't gone down that route yet but hopefully in the future I will be able to have both an eBook and a hard copy available.
 
I know other writers who've gone down both roots, and have sought funding through sites like Createspace which has worked really well for them and it's definitely something to consider in the future.
As this is my first novel release I've been really happy with the Kindle process it was a lot easier than I first imagined and there is a lot of advice and support out there if you need it. 
 
Do you see a future where brick-and-mortar book stores are replaced altogether with digital eBook stores?
I think the way in which people purchase goods in general is changing and this has an impact on book stores. There has already in my home town been a reduction of dedicated book stores on the high street and in talking to people I know I can see a shift from buying hard copy books to e-books. 
As tablets and smart phones become more widely used and with the growth in the App market where you can download programmes like Kindle it's becoming  easier and quicker to access books from where ever you are without having to go in to a book store. 
I think there will always be a place in the market for hard copy books but I think the number of dedicated book stores and even libraries will continue to reduce if the current economic climate remains the same. 
 
Do you feel Kindle Direct Publishing is affecting the relationship between authors and traditional publishers?
I think it's changing the way the relationship can work.  Everything has to grow and change what worked twenty years ago in the industry might not be as relevant today or work as well.
I would hope that publishers see this as an opportunity to see what new writers can do.  It gives an idea of what the consumer likes and if that author is popular maybe in they would want to work with a publisher in the future. 
Also for writers I think it gives them a great grounding to find out which is the best way for them to work be it as a solely self-publishing writer or if they find they need the support of a publisher. 
 
 There are some that still feel self-published eBooks are not of the same literary quality as those published by major publishing houses. How would you respond to those remarks?
I think each book has its own value and should be judged on its own merit.  There may be some e-books that are not of the highest quality but I think you can also say the same of some published by major publishing house and vice versa.
Just because the path taken has been different is doesn't mean the work is better or worse. As a writer I want to put the best work I can out there and have my target audience enjoy it, I also want them to come back and read my next novel so I have to have this in mind when I'm publishing.  I want my work to be the best reflection of me, if it's not there is no incentive for a reader to come back and try your next novel.
We have also seen recently books that have started on line become massive sellers in hard copy and I would also say that books that have been converted in to eBook format also do well. I think in the end it comes down to the readers, if there is an audience out there as a writer you want to tap in to it any way you can. 
 
How would you like to see the Kindle Direct Publishing process improve or evolve in the future?
I think the system will become more streamlined as it grows and there will be more guidance and advice available for those using it for the first time. 
I also think the side of the system which deals with book sales figures and reporting will improve and expand over time which will give writers even more control over the way they manage and market their work.
Would you ever go back down the traditional publishing route?
I think I would always leave the door open but since I'm a self-published author now I'm not sure it would be the same as before. There is no longer that pressure that success can only come from having a publisher backing me.   I know I can get my work out there myself and market it myself while I might need advice and guidance in the future I know you don't have to always follow the traditional path to get what you want. 
Tech Digest eBook Self Publishing Season – Guides, Interviews and More on How To Get Your Work Read
For latest tech stories go to TechDigest.tv