New pictures of rumoured next-generation iPhone 5 screen shielding leaked
Share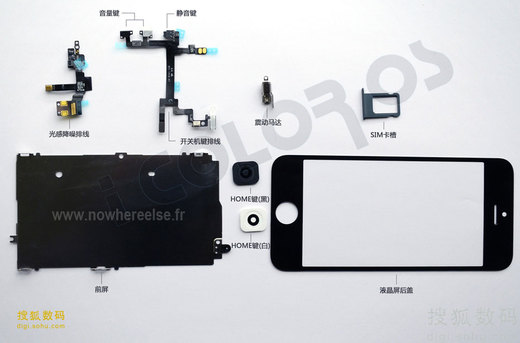 New images of the rumored next-generation iPhone design appeared online earlier today.
The pictures which came from icolourOS gives us a very detailed look into what the new iPhone could look like. The picture shows internal sensors and external buttons, volume controls, a protective glass cover and the intriguing thin sheet of metal which may serve as added protection for the back of the alleged 4-inch screen.
The new addition of the metal shield gives us an insight into what the rumored larger 4-inch screen might look like. The thin metal piece is rumored to be in place to act as an EMI shield or to act as a heat excluder to guard the screen from the components which give off heat. However this is still speculative educated guess work; the phone's internal design is still a mystery.
If the new iPhone uses a 4-inch screen it will be the first time the iPhone has changed its screen size since it was first released back in 2007.
For latest tech stories go to TechDigest.tv