VIDEO: Halo 4's UNSC Weapons Unleashed trailer
Share
New weapons in Halo 4 UNSC will certainly blow you away.
Today 343 Industries and Microsoft released a new trailer showcasing new and old weapons to be included in the forthcoming installment of the Halo saga. While there is sure to be all manner of weird and wonderful futuristic weapons used by the Forerunner and Covenant enemies this latest trailer gives us specific insight into the arms belonging to the UNSC.
Though the UNSC's arsenal isn't the most dynamic and spellbounding of weapons in the game, the UNSC's weapons are designed with "function superseding aesthetics" according to 343 Industries. The reasoning behind this is to make the gamer feel like they are the underdog in the epic struggle against the Covenant and Forerunner. 343 Industries go on to to say that "[this set of arsenal is a] good starting point for new players because they already have some familiarity and understanding of the core weapon roles, making them easily relatable."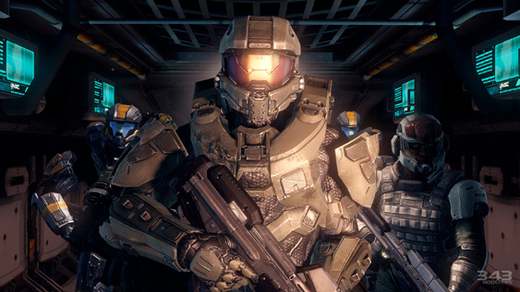 "Despite the majority of them being similar to modern day military weapons, they do have several specialized power weapons that help convey mankind's progress when it comes to future tech," stated community manager Jessica Shea.
"These include weapons like the Railgun, Spartan Laser, and Sticky Detonator."
Showcased in the trailer we see old favorites such as the battle rifle and the assault rifle, however we also see new additions such as the Railgun.
Halo 4 UNSC is due to be released November 6th 2012. Check out the trailer below to view the chaotic arsenal in all its smokin' glory!
For latest tech stories go to TechDigest.tv