Leaked Motorola RAZR HD Pictures Emerge
Share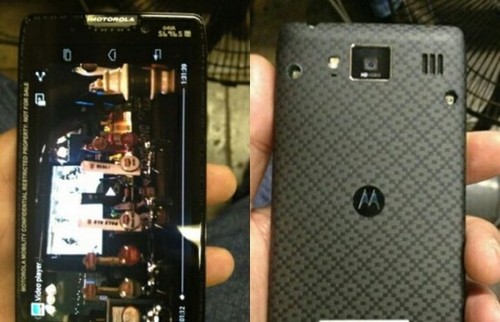 For a while now it's been speculated that Motorola's next flagship phone shall be the RAZR HD. An XDA forum user has leaked new images of a prototype of the phone which bears a similar resemblance to HTC's HD2, but with a funky textured kevlar case on the back.
Rumour has it that this is image shows a world wide issue of the RAZR HD so it may not necessarily be the exact phone you will receive when the phone eventually drops later this year. However the phone appears to use the Android 4.0.4 Ice Cream Sandwich OS and using the Vodafone tariff, so potentially could be the actual end product doing the rounds.
The RAZR is due to have a 1280x 720p HD display similarly to the Atrix HD. Although previously suggested that the RAZR HD would support a cool 13.1 megapixel camera it now appears that the camera is disappointingly more in the region of 8 megapixels according to the XDA forum user 'Siloner' who leaked the images.
For latest tech stories go to TechDigest.tv