Latest Assassin's Creed III trailer shows off AnvilNext engine
Share
Slay to your hearts content in more ways than you can shake a hidden extension knife at!
Ubisoft have today let loose a new trailer for Assassin's Creed III including a voiceover detailing how the AnvilNext engine shall prove that the third instalment of the hit series shall be the most innovative and dynamic yet.
The series known for it's impressive trademark sword fighting duels and awesome landscape designs is due to deliver further innovations with up to 2,000 AI controlled character models within a sequence and superb weather designs.
Ubisoft's new AnvilNext engine will deliver over 1,000 new character animations for the main character Connor whom you shall take control of. It'll make creeping up on poor folks and hacking and slashing a more exciting and varied affair. Ubisoft are so confident in the AnvilNext that they have stated that "[Connor is] the most detailed third person action character ever created" which is a grand statement after seeing the Watch Dogs E3 2012 gameplay demo.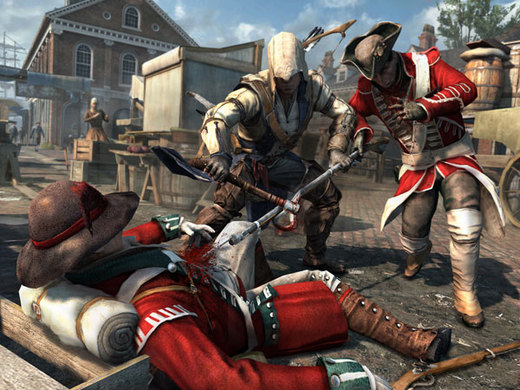 Assassins Creed III is due to drop on October 31st on PlayStation 3, Xbox and PC platforms.
For latest tech stories go to TechDigest.tv