Call of Duty Modern Warfare 3 sells 6.5 million copies in 24 hours
Share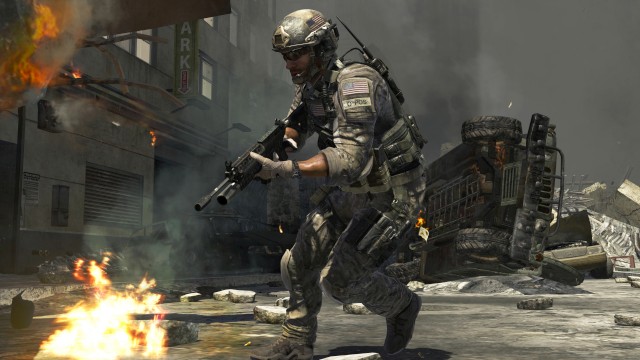 Now we all knew this game would be big but none of us could have expect it to be this big, Modern Warfare 3 sold 6.5 million copies in North America and the United Kingdom in only 24 hours. Making Activision's wallets bulge with a staggering $400 million revenue in just one day.
These figures make it one of the largest entertainment launches to date, a number that ranks it alongside Harry Potter and the Deathly Hallows Part 2 which raked in $483 million for a world wide weekend release.
This dwarfs the release of Call of Duty Black Ops which managed to sell 5.6 million copies in 24 hours, making $360 million in North America and the United Kingdom. Again trumping the record sale set by Call of Duty Modern Warfare 2 which achieved sales of $310 million and selling 4.7 million copies in the 24 hours that every Activision investor looks forward too.
Bobby Kotick, CEO of Activison Blizzard commented on the figures, "Other than Call of Duty, there has never been another entertainment franchise that has set opening day records three years in a row, Life-to-date sales for the Call of Duty franchise exceed worldwide theatrical box office for "Star Wars" and "Lord of the Rings," two of the most successful entertainment franchises of all time."
What is noteworthy as well on a day of large amount of money going into corporate hands, Activison have given something back. They have donated $3 million to the Call of Duty Endowment, a non-profit, public benefit corporation that provides job placement and training for war veterans. On top of the last donation of $2 million last year, they are giving a lot back to those who deserve it the most on the day where we remember soldiers and all their efforts.
For latest tech stories go to TechDigest.tv