Nokia N8 price and release date finalised
Share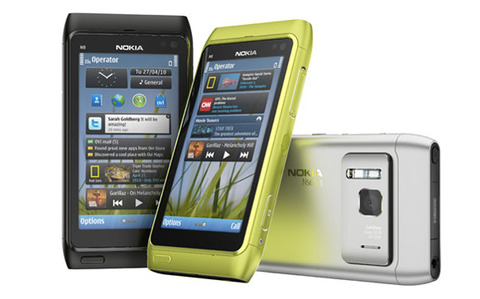 Nokia's next flagship handset, the N8, has finally been given a price and release date.
Customers will be able to pick up the mobile first from Nokia's online store, SIM-free, for £429 in the last week of September. Click here to pre-order it.
After that, you'll be able to pick it up on a £35 a month contract from Carphone Warehouse, O2, Orange, Phones4u, T-Mobile, Tesco Phone Shops, Three Mobile, Virgin Mobile and Vodafone after Friday 1st October.
The Nokia N8 features a 12 megapixel camera and HD video recording capabilities with a built in editing suite. Robust social networking support is included, whilst the phone is expected to be the last major Symbian release from the Finnish phone makers.
Mark Loughran, General Manager, Nokia UK, says, "The Nokia N8 is a great multitasker, packed with market leading innovations, which include the best picture and video capability available on a smartphone.
"The Nokia N8 is perfect for creating and sharing great content in high-definition, using HDMI out to connect to your TV as well as hot-USB swap. We're making it fun and easy to capture and share memorable moments on the go."

Click below for some more shots of Nokia's N8 smartphone
For latest tech stories go to TechDigest.tv