Britney Spears is the most searched for celebrity of the decade
Share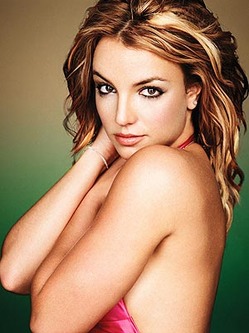 Ask Jeeves have revealed the details of the most searched for public figures of the decade.
In at number one is popstar Britney Spears, whose meteoric rise to fame, mental collapse and comeback has spanned the entirety of the decade, and is one of the first celebrities to have her entire professional life played out in public online.
In second is Al-Quaeda leader, the terrorist Osama Bin Laden. The 9/11 attacks and subsequent war have dominated headlines across the decade, and could be considered the defining moments of the 'noughties.
Third place goes to David Beckham, in a decade which saw him rise to global stardom, raise a few kids and run off with his personal assistant Rebecca Loos.
Ask Jeeves spokeswoman Nadia Kelly said: "Some names are popular searches for a year or two and then no more but a select few have been topping our search lists for up to a whole decade"
"Britney Spears began the decade as a fresh faced new superstar on the block and has remained as high profile ever since – which is no mean achievement when so many other people have been and gone."
"Other names in the list are not unexpected as they have dominated headlines but it is noticeable just how much Princess Diana still attracts interest so long after her death and the sudden but massive impact Madeleine McCann had among the online community in just two short years."
Here's the full list from Ask Jeeves, along with the searches most commonly tied to them:
Britney Spears – her marriage, her divorce, her breakdown, music and concert dates
Osama Bin Laden – who he is, what Al Quaeda is, where he is hiding, his family roots and beliefs
David Beckham – his children being born, his outfits, his goals, transfers and advertising
Princess Diana – inquests and investigations into her death, al Fayed accusations, her children and legacy
Tony Blair – re-election (twice), standing down, Iraq War, family and subsequent career
Madonna – marriage and divorce to Guy, children (natural), children (adopted), music and living in London
Simon Cowell – Pop Idol, X-Factor, Britain's Got Talent, his personal life and his wealth
Jade Goody – her original Big Brother appearance, her relationships, the Shilpa Shetty row, her death and her legacy
Madeleine McCann – her kidnapping, the campaign to find her, her parents and follow-up sightings
Brad Pitt – his looks, marriage to Jennifer, divorce from Jennifer, 'Brangelina', his children and films
For latest tech stories go to TechDigest.tv