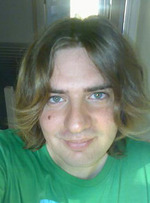 Stuart Dredge writes…
Seen Britney's shambolic performance at the MTV VMA awards yet? If not, and you're outside the US, you'll be hard-pressed to watch it. Why? Well, MTV has the footage on its website, but it says it's "not accessible", which I think is because I'm outside the US.
But it's on YouTube, right? Wrong. It was, for a few hours on Monday, but MTV parent company Viacom's lawyers were quick on the case to get it taken down from there, and any other video-sharing site where it was posted.
It's frustrating, because you'd think MTV would be keen to have the video splashed all over the web, given that on Monday morning, Britney's performance was THE celebrity story around the world.