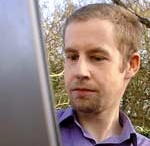 Andy Merrett writes…
British Telecom has announced that, as a "thank you" to its loyal broadband customers, it will be offering them £500 worth of vouchers to spend on leisure breaks or online stores.
That's all very nice for PR, but to be honest, I'm not a huge fan of these types of promotions. It won't have cost BT anywhere near £500 per customer to give away these vouchers (which, by the way, I've not had a sniff of yet), there are usually some hefty terms and conditions on how they can be used (in other words, please spend more money), and really… all I want is a decent broadband service.