On Friday, Drinkstuff will begin selling its Micro SD Card Projector, touted as an incredibly simple way to watch video footage from a memory card or a connected games console or DVD player.
The trouble is, the £99.99 price tag is just way too high for a projector with far too basic specifications.
Let's face facts — most people are moving towards digital, so while a projector with RCA composite leads (you know, the red, white, and yellow phono plugs) may be simple, it's hardly future proof…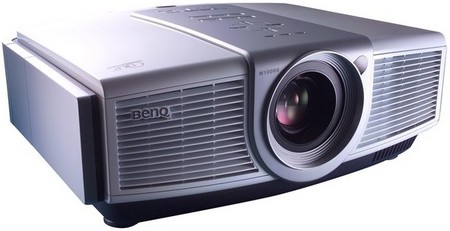 BenQ has announced the launch of three new high definition video projectors in the UK. The W10000, W9000 and W500.
W500
The W500 provides a 5,000:1 contrast ratio, features HQV (Hollywood Quality Video), operates at 28dB, and can project 720p content. It also offers upscaling of standard definition content.
Its Multi-Dimensional Diagonal Filtering technology should prevent ghosting, and it has horizontal and vertical lens shifting, and "professional inputs" – presumably / hopefully this includes HDMI.
It retails for £699.
Product page

Anyone in the market for some high definition projection goodness can safely skip over this fairly budget affair from Alien Tech, a budget compact projector that will turn any wall into a cinema / TV screen.
Its 960 x 240 barely qualifies it to handle standard definition content, but it's compact and self-contained, and can throw an optimum image just 80 inches from the wall.