We've written about Total Music before – it's an idea cooked up by record label Universal Music Group, which involves consumers getting music for free as part of an unlimited subscription, with the costs being footed by the manufacturers of mobile phones, MP3 players or ISPs.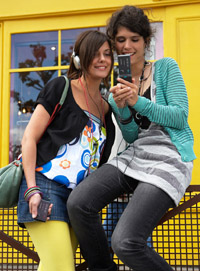 And it's all to the hottest and coolest new "thing" in the music world – paid for subscriptions, says telecoms analysts Juniper Research.
Mobile-friendly services like Universal's Total Music, where you pay a set fee every month and get to listen to EVERY record it's produced/churned out, will fuel this cash-mad boom, with iTunes obviously mopping up the rest of everyone's money…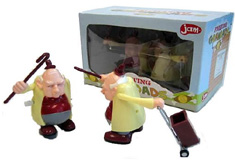 The Universal Music Group has been making it known for some time that they're deeply unhappy with Apple's iTunes service, with UMG's Doug Morris and Apple's Steve Jobs fighting with handbags more often than not.
Morris recently refused to sign up for another contract with Apple allowing their record label's music on iTunes, due to their strict contract terms which apparently limit the company's marketing and the fact that Apple takes 29 cents of every 99 cents paid per song owned by UMG. Instead of pulling out of Apple…