Not your traditional Technology Deathmatch today but when I saw this post on Wired last week my hackles were raised to the point of crowbaring the issue into my regular Monday feature and, well, here we are – cameraphones: should they have to make a sound when the shutter is released, or shouldn't they?
See, the deal is that it's already the case in Japan and they're looking to make it so in the States after Republican Congressman of New York, Peter King, asked for a new bill to force all mobile phones sold in the US to have no option of a silent camera click. The idea, of course, is that you can't then take photos of people…
Last week's Byron Report looked like it might have a calming influence on the ever increasing levels of sensationalism surrounding video games and help bring the public's perception of games into a more accepting future. I know, I know – it's appalling really. Thank god for British tabloid rags. They're ready to step up and dredge every seedy gutter for a story or twenty that will make you lock your doors in terrified realisation that the outside world really is populated by roving bands of video game obsessed PSYCHOPATHS…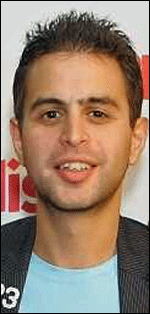 They've always said you don't get anything for free in this life, but flick towards the back of any of the tabloid newspapers in this country and you'd have to question that view.
FREE Xbox 360, FREE iPod, FREE laptop, FREE Wii, FREE PSP, FREE HDTV, FREE money – and all you have to do is sign up for a FREE mobile phone. In fact, some of the deals even give you a FREE handset with your FREE handset. Please, tell me, where do I sign…