Fortnite superstar Tyler "Ninja" Blevins has left Twitch and is taking his video game live streams to Microsoft's Mixer platform. Blevins' move ends a hugely profitable partnership with Twitch, a live streaming giant owned by Amazon. "I'm incredibly grateful for the opportunities Twitch has provided me," Blevins told The Associated Press. "But as I looked…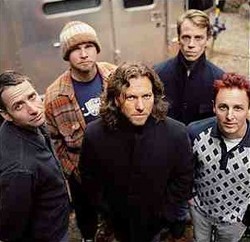 You might remember our story yesterday about Pearl Jam complaining that their anti George Bush comments were censored from a webcast of last weekend's Lollapalooza festival in the US. Well, AT&T, who hosted the webcast, has now denied direct responsibility.
There's a row rumbling over in the US, where Pearl Jam recently headlined the Lollapalooza festival, which was webcast by telco AT&T on its Blue Room site. The band are claiming their performance was censored – specifically the bits where they changed their lyrics to snipe at George Bush.