GPS company Mio is producing a Knight Rider-themed in-car GPS device that looks – and sounds – like good old KITT. It will be on the Christmas present list of every man over 30 this year.
The pulsing flashing red lights up both sides of the unit are a nice touch, but there's one extra magical feature inside. Maker Mio is believed to be getting William Daniels – the original voice of KITT – onboard to provide the spoken driving instructions…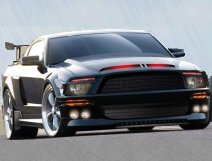 Good good, what have they done? The sleek, low-profile KITT of old is now a distant memory, replaced by this hideous muscle-car disaster.
Surely the whole idea of the original KITT was that it was a sleek, anonymous vehicle, that could ferry Michael Knight around between his multiple romantic dates…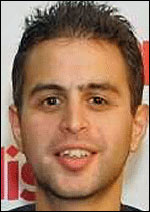 I've wanted a car that drives itself ever since I first watched Knightrider. What child of the 1980s didn't grow up hoping that by the time they turned 17 a real-life version of K.I.T.T. would be on the market. Well, this weekend I turn 30 and that hope is still not a reality some 13 years later…