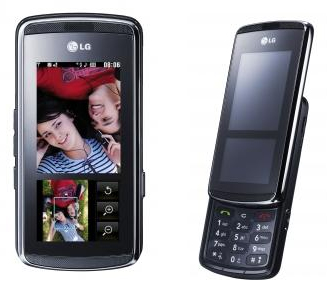 LG is cranking out the touch-screens like there's no tomorrow, with the KF700 having not one, not two, but three touch-sensitive displays.
Being touted by LG as a multimedia handset, the three touch-related input methods – the 3.0″ touch-sensitive screen, an alpha-numeric keypad and shortcut dial. HSDPA connectivity, video playback and a 3-megapixel camera are all added bonuses.
It'll be available mid-March for the whole of Europe, with the rest of the world to follow.
Take a look under the jump for the KF510 and KF600, also from LG….