It was only a few weeks ago at the Mobile World Congress that we first laid our eyes on the KF600 mobile phone from LG, which sports a unique control system, with a normal screen and smaller touchscreen, the 'InteractPad'.
What does Susi think of the new mobile phone with also features a 3-megapixel camera, MP3 player, FM radio, video recording and Bluetooth? Watch and learn, my friends….

Whilst not teeming with various new handsets like Samsung, LG at least focused on quality, with their four handsets all being innovative and desirable. Samsung and Motorola, pay attention.
KF510 – touch-sensitive buttons, with an MP3 player, 3.0-megapixel camera, image stabilisation, LED flash and red-eye reduction it can also record QVGA video. Out mid-March. See details here…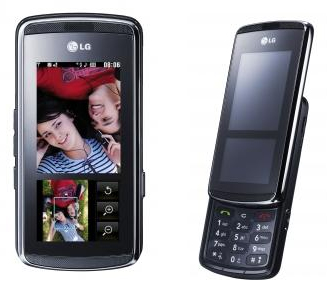 LG is cranking out the touch-screens like there's no tomorrow, with the KF700 having not one, not two, but three touch-sensitive displays.
Being touted by LG as a multimedia handset, the three touch-related input methods – the 3.0″ touch-sensitive screen, an alpha-numeric keypad and shortcut dial. HSDPA connectivity, video playback and a 3-megapixel camera are all added bonuses.
It'll be available mid-March for the whole of Europe, with the rest of the world to follow.
Take a look under the jump for the KF510 and KF600, also from LG….