At today's Go Play event, Nokia announced its new Nokia Music Store service (see the earlier story and liveblog for full details). In the afternoon, I got hands on with the web and mobile versions, to see how they're shaping up.
First, some factual info that didn't come out in the earlier press conference:
– The DRM-protected tracks will be WMA files encoded at 192kbps. Initially, it's using Microsoft's old Windows Media DRM, but in the future, there's scope to switch to the newer PlayReady system (you might remember, a couple of weeks ago, Nokia and Microsoft signed a deal to work together on the latter).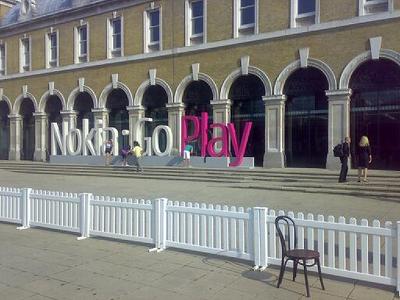 Nokia is hosting an event today called Go Play, which looks set to see the debut of the company's rumoured digital music store, which would be a direct iTunes competitor. Its new N-Gage mobile games platform (as opposed to the old N-Gage games phones) is also set to feature.
I'm liveblogging the event in full: see below for the latest couple of entries, and click on the link below for the full liveblog in chronological order.