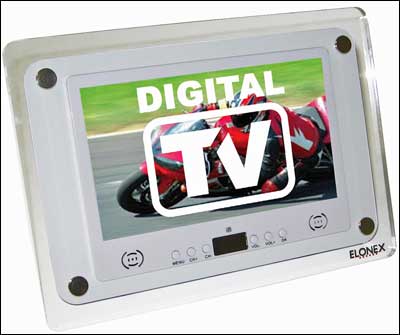 Now Sony has entered the er, frame, in manufacturing digital photo frames, the Editor-in-Chief posed the question of does this now mean they are serious bits of techno kit.
Well, with so many on sale now, ranging from the £50 cheap to the £200 expensive, they have – in recent months – become best-sellers on many high streets. In fact, recent sales figures show more than a MILLION of them were sold last year…

Guess they had to be good for something, eh? HOW TO COVER UP BAD WALLPAPER FROM THE '70s, Jwin/iLuv-style.
Mind you, they had some nice digital photo frames on display actually, like their mother of pearl and crystal-encrusted model, which would…