If you're a Zune 30 owner – okay, chances are you're not, but it's interesting anyway – then you might have noticed that your Zune took a day's holiday on 31st December. Microsoft has now issued an official response to the problem.
Turns out that the people who thought it might be something to do with the leap year were correct. The internal clock driver couldn't work out the fact that there were 366 days in this year. The solution? Wait. Come midnight, US west coast time, all the Zune 30s started working perfectly again.
I can confirm that mine's certainly back to normal. If you're still having trouble, then try letting the device run out its battery, then charging it again and turning it on. It should then be fine. If not, drop us a line in the comments below.
30gb zune issues – official update (via comments on our original post)
Related posts: Zunes worldwide hit by mystery crash | New Zunephone Rumours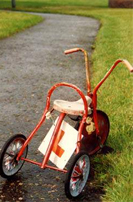 The CEOs at Luzia Research must be done quizzing their teenaged offspring about what the 'yoof of today want to help them in passing their driving theory tests, and have launched uHavePassed.com for UK driving-hopefuls.
There's a free version of the software on the site, available to download to mobile handsets, which contains more than 1,000 driving theory questions and related games to aid you in your aspirations to tear…
Apparently, one in five road accidents are caused by drowsiness or fatigue. The solution to that is obviously not to drive when you're tired. But if tiredness creeps up on you, the Driver Alert Master from Maplin Electronics could keep…