Mistake number one is Nicky Campbell calling it a "DS Nintendo" throughout the ludicrous report. Mistake #2 is thinking that Brain Training's occasional problems recognising words is a surprise or new news, seeing as the game came out in June of 2006 and everyone's already completely over it.
Mistakes numbers 3-99 we'll leave you to work out for yourselves while enjoying the shameful Watchdog Nintendo outrage.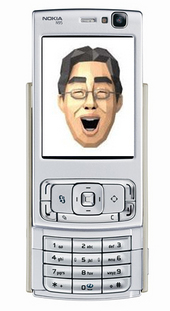 Tsk, those brainy professors aren't content to have their mugs slapped on the front of one company's games. Japanese boffin Dr. Kawashima is famous as the face of Nintendo's first DS brain training game, 'Brain Training from Dr. Kawashima'. However, he's now hopped into bed with a different publisher.