Today's App of the Day is a tasty little treat from the Doritos team that sees you not only chasing high scores, but real world prizes too. Dip Desperado tasks iOS gamers with flicking a Doritos chip across a hazardous…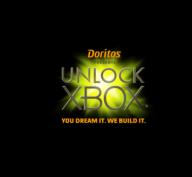 Crisps! Frito-Lay, the American potato-reconstituter known for such excellent sandwich accompaning crisp brands as Doritos, is asking people to submit designs for an Xbox Live Arcade game.
The Doritos-maker is demanding all concepts should "take the spirit of the Doritos tortilla chips brand and bring it to life on the Xbox 360".