Rumours are stirring that Apple may be preparing to kill off the much-loved iPod Classic and iPod Shuffle models. The move has been suggested for some years now (ever since the iPod Touch was introduced), but an anonymous TUAW source…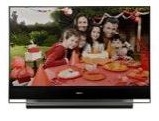 Sony has announced, by way of a spokesman, that once their current stock of rear projection TVs has gone, they'll abandon the RPTV market in favour of LCD screens. They believe that LCD flat panel TVs are "what people really want" — not withstanding the fact that some rear-projection TVs, including Sony's own — use LCD technology.
Perhaps the format is on the way out, despite still being popular, as Sony aren't the first manufacturer to shift focus away from the technology in favour of plasma and, particularly, LCD.