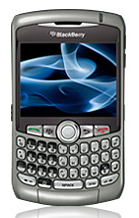 The Carphone Warehouse stocks mobile phones other than the iPhone, remember? I know it's hard, but cast your minds back to when they were none for stocking all manner of handsets, and not just the Apple mobile. Remember the BlackBerry Curve 8310? You better, as The Carphone Warehouse has some exciting news for potential buyers of this smartphone.
They've just selected Telmap…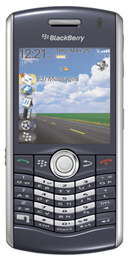 It's been expected for several months now, and finally, finally we have news confirming its existence – yes, the BlackBerry Pearl 2, or 8130 for folk with good memories, has been launched.
Pocket-Lint is reporting that RIM has launched the follow-up to the insanely popular smartphone in the States, and that it supports 3G internet access, and has GPS with BlackBerry Maps, A2DP Bluetooth…