Hanspress HANNSPAD - £199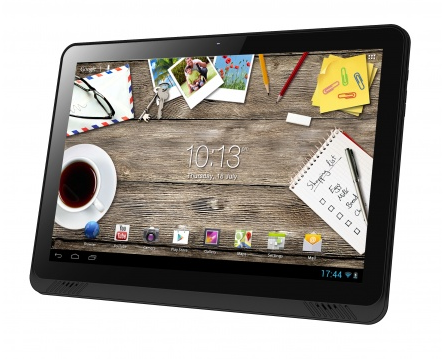 The HANNSpad is a 13" Android tablet that was announced the
other day. With 1.6ghz process, 1GB of RAM and 16GB of storage - its very similar
to it's competitors. One feature we like a lot though is the mini HDMI output in
conjunction with support for USB-on-the-go - you could conceivably turn this
tablet into a surrogate PC!
Share
As we mentioned yesterday, tablets with massive screens are becoming popular. So we thought it might be wise to look at what's actually available. It's an interesting space as many of the devices available are closer to laptops than tablets – running fully blown operating systems. Whether this will become common in the mega-tablet space though remains to be seen. Here's our pick of five of the most interesting massive tablets on sale.
CHECK OUT OUR LATEST 360 VIDEO WITH THE KODAK PIXPRO BELOW