Heavy Rain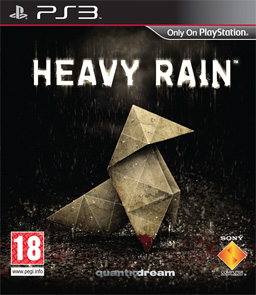 A film-noir themed adventure game that received huge plaudits
when it was released for the PS3 in 2010. The objective is to identify the serial
killer - which isn't as fun as it sounds. Though that's not to say it's a bad game.

Unlike most games, in which the heroes are - or become - nearly invincible,
gun-toting, emotion free robots as they gun people down, in Heavy Rain the
characters are more real. They have flaws and quirks - emotional baggage…
and skeletons in their closets.
Share
As videogames evolve as a medium, it's no longer just about collecting coins or hitting highscores – it's about telling a story. And some games have really excelled at this to the point of being hugely emotionally affecting. Here's our pick of the ten most depressing games.
CHECK OUT OUR LATEST 360 VIDEO WITH THE KODAK PIXPRO BELOW